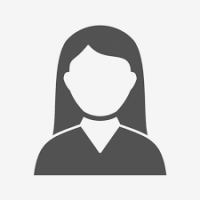 Fatima Muhammed Hussain Shadiwa
Associate Professor
Personal Information:
Date of appointment to the university: December 1983
Current academic rank: Assistant Professor
College: Sciences, Department: Life Sciences
General specialty: Zoology

Detailed specialty: Histology

Academic rank applied for: Associate Professor
Academic Qualifications according to the priority of obtaining them:
Bachelor of Science 1979 1983 Chemistry – Animal Chemistry – Animal 1983 Sana'a University – Yemen
MA 1986 1991 Zoology Physiology and Histology 1991 Sana'a University – Yemen.  Master's thesis title: Physiological and Histochemical studies on Domestic Rabbits (Oryctolagus cuniculus) in Sana'a- Effect of Altitude and Starvation.
Ph.D. 2001 2005 Zoology Cell and tissue chemistry 2005 Al-Azhar University – Egypt.  PhD thesis title: Control of Toxicity Induced During Chemotherapy and Radiotherapy Using Natural Plant Substance.
The Academic Experiences :
Teaching Assistant 1983 to 1991
Assistant teacher 1991 to 2006
Assistant Professor 2006 to date
Academic, scientific, administrative and professional activity:
Undergraduate courses:

Biology 1
Chordates
Histology
Chemistry and Tissue pathology
Histology and Embryology for students of the College of Education

Postgraduate Courses:

Chemistry and Histopathology
Supervision:
PhD thesis submitted by Arafat Thabet Muthanna Amer, first participant 2019.

"Mollusks ( Bivalves and Gastropods) as Bioindicators for Heavy Metals Pollution in some Coasts in Aden city-Yemen".

Master's thesis submitted by Anisa Hassan Al-Mansoori, second participant, 2017.

"Effect of Aloe perryi Baker Leaves Extract on some Cancerous Tissues in Albino Rats."

Master's thesis submitted by Amani Lutf Al-Hamami, first participant, 2017.

"Therapeutic Effect of Costus speciosus Extract on Atherogenic Induced Rabbits."

PhD thesis submitted by Adel Ahmed Moaqab, first participant 2015.

"The Protective and Curative Effect of Selenium and Melatonin against the Potential Toxicity of Dimethoate on the Liver, Kidney and Pancreas in male rabbits."

Master's thesis submitted by Mona Ahmed Al-Kabzari, first participant, 2014.

"Effect of Khat on Sperms Count, Morphology and Motility Among Some Yemeni Khat Chewers."

Master's thesis submitted by Ibtihaj Hassan Al-Ajmi, first participant, 2011.

"Studies on Poultry Endoparasites in some Yemeni Provinces."
Conferences,  Workshops and Courses: 
Participation in a number of workshops of the Mastery Project and the Academic Education Development Center. /Trainee/ Sana'a University /2007-2010.
Working with a team to train technicians in government universities as part of the Masters Project. /Coach/Sana'a University/2007-2010.
A training course on university teaching, University of Sana'a, 2007 Trainee
 Information Technology and Skills Acquisition Course Sana'a University 2007 Trainee
Contributions
Member of the discussion and arbitration committee for a number of master's and doctoral theses submitted to the Department of Life Sciences
Contributing to the arbitration of a research published in the Journal of the College of Science
Data of the scientific product submitted for promotion:
6 scientific researches published in a refereed and specialized scientific journal
Research and studies submitted for the current promotion:
Antioxidant and antihyperlipidemic activity of Costus speciosus against atherogenic diet-induced hyperlipidemia in rabbits. Fatma Mohamed Hussein Shediwah, Khalid Mohammed Naji, Hussein Saleh Gumaih, Fatima A. Alhadi, Amani Lutf Al-Hammami, Myrene Roselyn D'Souza. Journal of integrative medicine. DOI: 10.1016/j.joim.2019.02.002 2019
Marine Molluscs as Bioindicator for Heavy Metal Levels in the Coasts of Aden –Yemen. Abdul-hakim M.A. Al-Alawi & Arafat Thabit Amer & Fatma M Shediwah. International Journal of Research and Analytical Reviews. VOLUME 5 I ISSUE 4 (I OCT. – DEC. 2018)
Spatial Distribution, Seasonal (Summer and Winter Seasons), and Pollution Assessment of Heavy Metals in Surface Sediments from Aden Coasts, Gulf of Aden, Yemen. Shaif M. K. Saleh1, Arafat Thabit Amer, Fatma Shdeewah, Abdul-Rahman bin Yahya, Nabil Al-Shwafi. Journal of Scientific and Engineering Research, 5(11):314-332. 2018.
The hepatoprotective effect of selenium on dimethoate-induced hepatotoxicity in adult male rabbits. Fatma M. H. Shediwah, Mahmoud A. Moghalles, Adel. A. A. Muageb, Elias M. A. Salih, Mohammed A.Y.El-Eryani, Elham A. S. AL- Shaibani a and Mohammed S.A.Al-Awar. International Journal of Science Innovations and Discoveries, 4 (1), 79-88, 2014.
The Ability of Vitamin A, Alone or in Combination with Vitamins C and E, in Ameliorating the Side Effects of Penicillin and Streptomycin on Hepatic Damage in Guinea Pigs. Mohammed A.Y. Al-Eryani , Fatma M. H. Shediwah, Mohammed S.A. Al-Awar, Elias M.A. Salih and Elham A. S. AL- Shaibani. Jordan Journal of Biological Sciences. Volume 7, Number 2, Pages 127 – 132, June .2014.
EFFECT OF ANTIOXIDANT VITAMINS A, C AND E ON LIPID PROFILE LEVEL OF GUINEA PIGS INJECTED BY STREPTOMYCIN. Mohammed S. A. Al-Awar1, Elham A. S. AL- Shaibani, Fatma M. H. Shediwah, Mohammed A. Y. Al-Eryani, Elias M. A. Salih. Faculty of Science Bulletin, 25 (2013) 83-93 © 2013 Sana'a