Sana'a University Council Prohibits Chewing Qat on Campus and Decides to Hold Three Scientific Conferences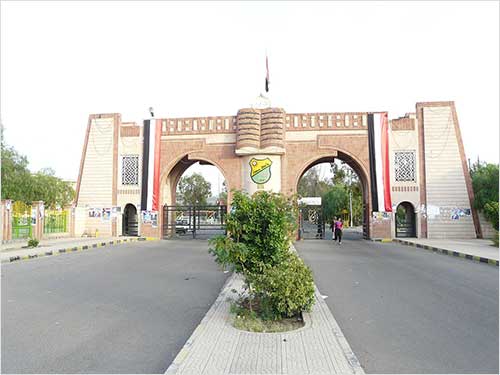 At its extraordinary meeting held today, Sana'a University Council, chaired by the University Rector, Prof. Al-Qassim Abass, discussed the draft of quitting Qat chewing and awareness raising of its harmful effects to students and community members.
The Council, which included the Vice-Rector for Academic Affairs, Dr. Ibrahim Al-Mutaa, the Vice-Rector for Students' Affairs, Dr. Mohammed Shukri, the Vice-Rector for Postgraduate Studies, Dr. Ibrahim Luqman, and the Deans of faculties, approved the inclusion of topics in the academic curricula to raise awareness of the harmful effects of Qat chewing, and assigning the Academic Development Center to communicate with the faculties to submit the necessary proposals in this regard.
The Council also approved the prohibition of chewing Qat on campus by all faculty members, students and administrative staff, and taking necessary actions against those in violation of this resolution. In addition, the Council decided that the postgraduate students should be assigned research topics that contribute to the development of the nation, meeting the needs of the labor market, addressing the social, economic and psychological issues. Topics related to the negative impacts of Qat on the individual, family and society should be highlighted in the research.
Furthermore, the Council approved the preparation of three scientific conferences on the dangers of Qat during the year 2021, as follows: a Pharmaceutical Medical Conference, an Agricultural and Economic Environmental Conference, and a Psychological, Social and Legal Conference.
It also recommended preparation for launching the Sports Season of the academic year 2021-2022 in order to enhance sports and cultural activities in the University, maintaining the health and physical fitness of the faculty members, students and administrative staff.
During the meeting, the Rector noted the significant role the deans of faculties and postgraduate studies play in raising awareness of the negative impacts of Qat and its harmful effects on health, economic and agricultural development, putting more emphasis on the necessity of replacing the planation of Qat with cereal crops and fruits to contribute to the agricultural self-sufficiency.