University Rector Checks the Progress of the Rehabilitation Project in the Productive Units at the Farm of the Faculty of Agriculture
Posted by

Categories

news

Date

November 26, 2021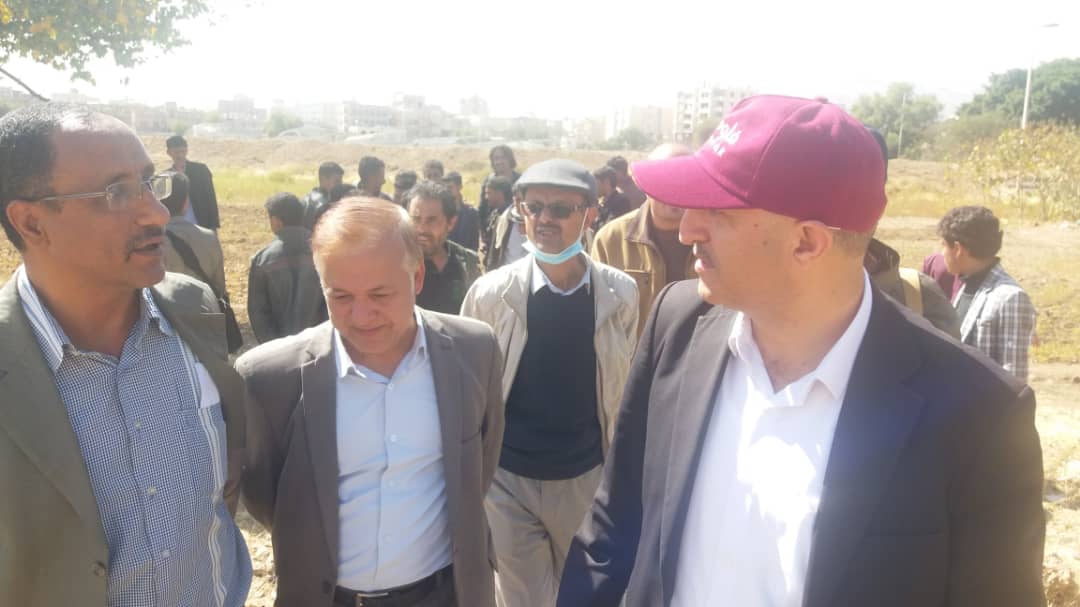 On this day, Tuesday, the Sana'a University Rector, Prof. Al-Qassim Mohammed Abass, has paid a visit to the Faculty of Agriculture, Food and Environment to inspect the progress of some projects being implemented there.
Prof. Al-Qassim, Prof. Jalal Awad, the representative of the Social Fund for Development (SFD), and Dr. Mohammed Raweh, the Faculty Deputy Dean for Environmental Affairs and Community Service were briefed on the progress of the rehabilitation project of the productive units affiliated to the farm of the Faculty of Agriculture, Food, and Environment. They also listened to a detailed explanation of the Faculty's beehives and their productive cells, which were in Al-Osaimat area. They were briefed on the process of honey sorting and the volume of production characterized by the high quality of the Royal Honey.
Prof. Al-Qassim praised the efforts of all employees of the Beehives Unit and the fruitful growth in the quantity and quality of the honey produced.
On the same visit, Prof. Al-Qassim was briefed on the activities of the Faculty students and the practical activities they make in plowing the Faculty fields. He expressed his admiration for their dedication in linking the theoretical aspects of their study with the practical ones. The Faculty students expressed their satisfaction with the cooperation and assistance of the Faculty and its role in enabling them to practice what they study, providing them with the necessary requirements that enhance their knowledge.