Sana'a University Launches a Project for Automating Ministries and Official Institutions
Posted by

Categories

news

Date

December 8, 2021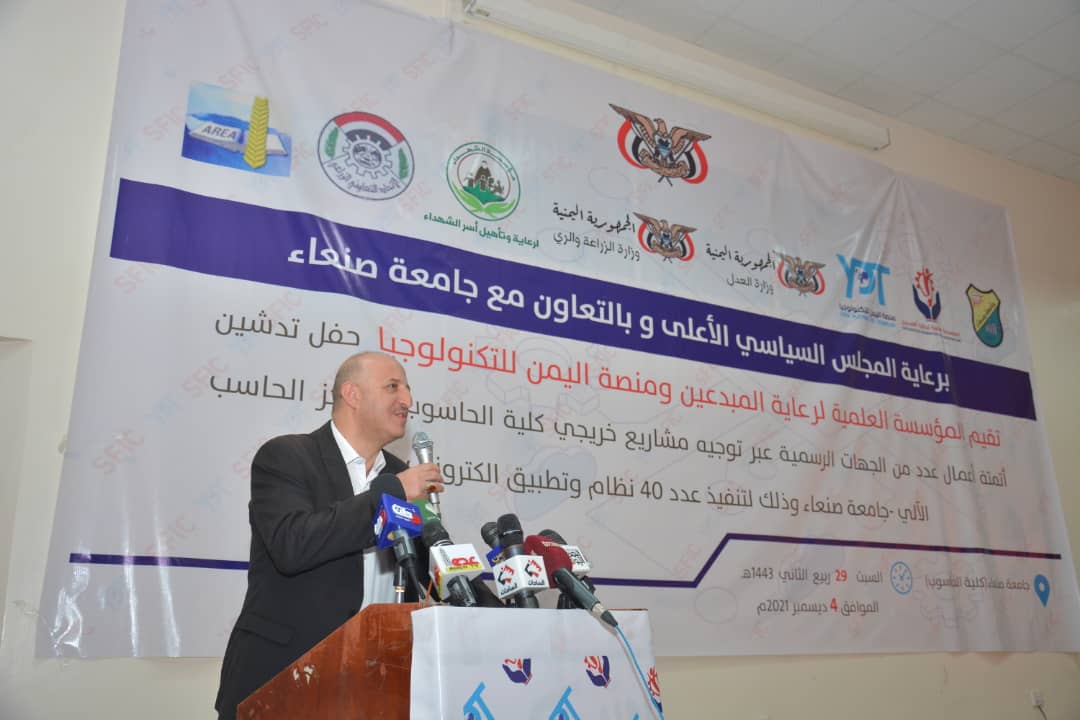 Today, Sana'a University launched a project to automate a number of official institutions by directing the graduates' projects in the Faculty of Computer & Information Technology to implement 40 electronic systems and applications for these institutions.
Sana'a University Rector, Prof. Al-Qassim Mohammad Abass, stated that the project involved the implementation of 40 electronic systems and applications for the Ministry of Justice and Ministry of Agriculture and their affiliated sectors, as an initial stage.
The University Rector pointed out that the six-month project includes analyzing the systems in these authorities and noting down the requirements. This will be followed by the implementation of design and programming work for office applications, websites and mobile applications, according to the needs of each authority, and based on the requirements agreed upon in the analysis phase.
He noted that the automation projects are actually graduation projects carried out by 250 level-four students in the Faculty of Computer and Information Technology distributed into groups. They will carry out automation work in the fields of "Information Technology, Computer Science and Information Systems" for the above-mentioned institutions under the supervision of Faculty professors.
The University Rector confirmed that the automation projects come as an enactment of the Supreme Political Council directions, and in accordance with the directives of the National Vision, to promote creativity and innovation among the youth in various scientific fields.
Prof. Al-Qassim indicated that these projects, the first of their kind, translate the goals of higher education into reality with a view to activating communication, implementing projects on the ground and serving the community, institutions and official bodies. Automating institutional work will help in addressing problems and developing solutions through the brains and outputs of Sana'a University.
The University Rector appreciated the steadfastness of the academic staff for their keenness to continue the educational process, their standing with the nation in the face of the US-Saudi aggression, and for working to rehabilitate young men and women in various fields.