A Scientific Day Organized by the Continuing Education Unit at Faculty of Dentistry with Wide Participation
Posted by

Categories

news

Date

December 20, 2021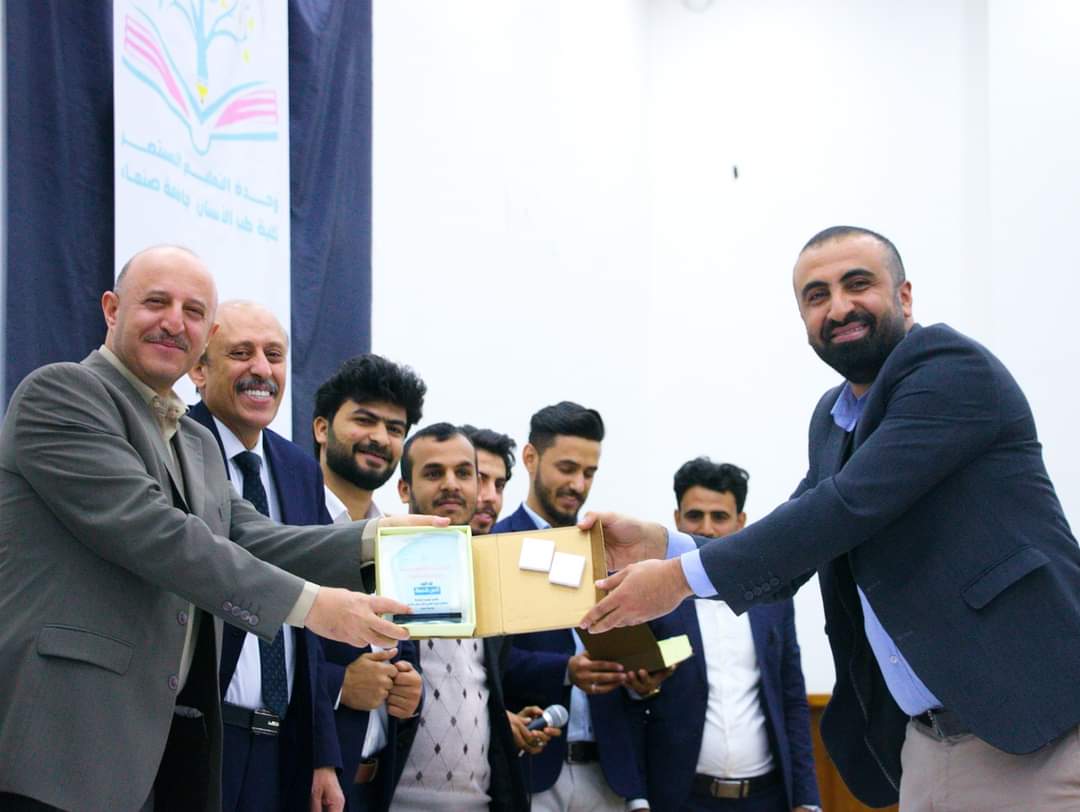 Under the auspices of the University Rector, Prof. Al-Qassim Mohammed Abass, the Continuing Education Unit at the Faculty of Dentistry organized the First Scientific Day of Dentistry, with the participation of the faculty members and a group of dental professors from other local public and private universities.
In the inaugural ceremony of the Scientific Day of Dentistry and upon the resumption of the activities of the Continuing Education Unit, the University Rector underscored the importance of the Unit, which will receive continuous support from the University Presidency due to its significant contribution to the evaluation and development of the study curricula and scientific training. In addition to developing and updating teaching methods, the Unit provides training services on the use of computers for printing scientific theses and research works. Moreover, it organizes scientific and clinical training courses for dentistry graduates with a view to gaining experience, developing professional skills, and updating the graduates with everything new in their field.
He also pointed out the importance of the Unit in encouraging and following up applied scientific research within the field of profession and community service, and cooperating with the relevant authorities in carrying out research and field studies, as well as training and organizing international and Arab conferences and educational seminars in the field of dentistry.
The University Rector commended the efforts made by the Head of the Continuing Education Unit and his team, and urged everyone to redouble efforts and participate in the Continuing Education programs within well-thought-out and sophisticated plans.
The Head of the Continuing Education Unit, Dr. Abdul-Wahab Al-Khawlani, underlined the Unit's activities and objectives, upon which it will progress to bring about a significant scientific and practical renaissance in the field of dentistry through the Faculty graduates.
In the Scientific Day, a number of lectures were presented by specialized professors about new issues in orthodontic treatment, root erosion, their side effects, and the appropriate methods and solutions to be followed to reduce root erosion. Clinical cases were also presented and appropriate high-quality treatment methods were clarified, besides other issues related to dentistry.