[ditty_news_ticker id="11141"]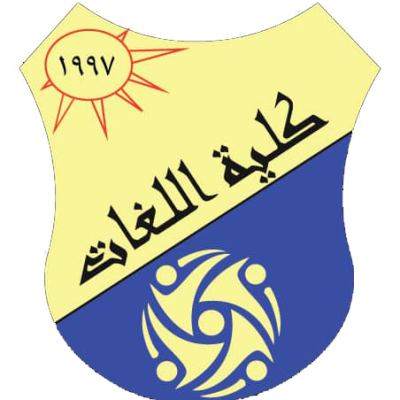 Faculty in Brief
The Faculty of Languages was established as one of the scientific Faculties at Sana'a University pursuant to Republican Decree No. (1) of the year (1997). The study began in the same year at the current Faculty building with the following departments:
Arabic & Translation Department

English Department

French Department

German Department
The Italian Department was inaugurated in 2005. In 2013, the study was suspended in the department due to the lack of teaching staff.
The Turkish and Persian departments were also inaugurated in 2007. In 2015, the study was suspended in Turkish Department due to the lack of teaching staff.
Praise be to Allah, the Lord of the worlds, and may the blessings and peace of Allah be upon the most honored of messengers our master Mohammad, peace be upon him and all his family.
The Faculty of Languages currently consists of six scientific departments as follows: Arabic Department, English Department, Translation Department, French Department, German Department, and Persian Department. Through these departments, the Faculty of Languages offers six bachelor's degree programs, five master's degree programs and two PhD programs.
Initially, the Faculty was established as a language center. Due to the growing demand and need, the center was converted into a faculty in 1997. It was established with the aim to qualify an integrated cadre with high academic excellence and professional competence. This cadre can contribute to the fields of language education and community service in all fields of translation. They can also participate in related scientific research inside or outside Yemen.
The Faculty has been a starting point in language education and other related fields of modern linguistics, as it provides various national institutions with highly qualified cadres, who have proved their academic competence and professional skills. They provide services related to translation and language teaching in various educational institutions and translation centers.
In this regard, the Faculty has gained a high academic reputation. While teaching these languages, the Faculty is concerned with the different disciples including literature, culture, language sciences, translation and teaching Arabic language for non-native speakers. Thus, it seeks to develop the student's communicative, interactive and creative abilities by enabling them to get acquainted with the knowledge and sciences of these peoples. Hence, they can contribute to the advancement of comprehensive development within the country and transfer what serves the development process by benefiting from the experiences of others and linking them to our authentic Yemeni culture.
The Faculty has a special and advanced academic vision. It has made a remarkable progress in developing and updating its programs in accordance with the quality standards and the rules of academic development. The Faculty is keen to keep pace with everything new, at the regional and international levels, in line with the spirit of the age and its accelerating progress, while preserving our civilizational and national identity.
Dr. Mohammed Ahmed Al-Nasser