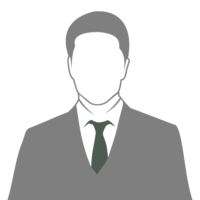 Adnan Ali Ahmed Thabit
Associate Professor
Personal Data:                          

Name:
Adnan Ali Ahmed Thabit
Current Position:
Professor of ophthalmology Medical Faculty of Sana'a University .

Deputy  director of National program of prevention of blindness.

Date of Birth:
29/12/1965
Marital Status:
Married
Contact address:
P O Box 13263
Telephone:
+967 770833073 Mobile

+967 733536302 Mobile

E-mail:
a.thabit@su.edu.ye

Employment History:        
 
  1989 – 1992:
Resident, Ophthalmology Department, Al-Thawra  Teaching Hospital ,Sana'a Yemen.
1990-1992:
Resident, Masud Eye Clinic, Sana'a.
30/1l 2001:
Assistant prof of Ophthalmology  ,  Medical Faculty ,Sana'a University
2002         :
Assistant Lecturer, . of  Ophthalmic Diploma, Ministry  of Health
2001-2007 :
Actively Participate in Eye Camps all over the Country.
20/8/2008 :
Associate  Prof. Ophthalmology  ,  Medical Faculty ,Sana'a University .
2015-2017 :

13/12/2017:

Head of Ophthalmology Department in Kuwait Teaching Hospital

Professer of ophthalmology ,MEDICAL Faculty , Sana'a University.

EDUCATIONAL  BACKGROUND:
M.B.BCH.: (1982-1988)
M.B , B.S Medical University OF Crimea ( Simferopol, USSR)
Master Degree1993-1994
Russian   Academy For Advanced Medical Studies, (Moscow).
Ph.D 1994-1996:
 Medicine (Ophthalmology) Moscow,   Research  Institute  For Eye  Disease  Named  Helmholtz
1997-1998   (Diploma):
Laser In Ophthalmology After   Ph.D  Russian Academy Of  Advanced  Medical Studies, (Moscow)
1998-1999
Training in the Retinal department of the 15th City Hospital ,Moscow
December 2005
Training in cataract Phacoemulsification and Vitreoretinal Surgery Aziendapoliclinico Umberto,Italy,
September 2006
Extensive course on the "Artiflex Phakiciol ,London,UK.
November  2006
Training Ultrasonic cataract Surgery Weltab ,UFA,Russia
Areas of Interest:
Ultrasonic Surgery
Laser In Ophthalmology.
Medical education
Quality in Health Care and medical education
Evidence Based Medicine
Human resources development : (Leadership, team management, motivation, Feedback)
Academic activities:
Conferences:
The 2nd international congress of PAN Arab council of ophthalmology (PACO)Damascus ,Syria,11-14 May 1993.
The 7th International congress of  PAN Arab–African council of ophthalmology KRAM, Tunis ,22–25May 2003.
The Yemeni –Saudi conference of Allergology and Clinical Immunology ,Sana'a, Yemen 25-26May 2005.
The 8th PACO  congress Dubai,UAE, April 2005.
The 8th congress of Russian Ophthalmologists ,M0sc0w,Russia.
The 4th Yemeni –German Medical Conference ,Sana'a ,Yemen 6-8 March 2006.
The 24th congress of the European Society of Cataract and refractive Surgens London , UK,9-13 September 2006.
The 3rd Yemeni Ophthalmic Conference ,Sana'a ,Yemen ,18-19July 2007.
The 9th congress of MEACO Dubai.UAE , 29March -1st April 2007.
The 25th congress of ESCRS Stockholm, Sweden 1-8 September 2007.
The 26th congress of ESCRS in Germany 13-17 September 2008.
The 27th congress of ESCRS  Barcelona ,Spain 12-16 September 2009.
Training courses and workshops:
The 2nd Categorical course in Ultrasound by French-Yemeni Medical Association ,Sana'a ,Yemen ,23Feb- 2March 2002 .
National workshop organized by WHO Vision 202,Sana'a,Yemen,
2-8September2004.
National planning workshop ,national program for the Prevention of  Blindness Sana'a ,Yemen,15-19August 2005.
Training course in Medical Education "Curriculum Revision and development WHO Sana'a, Yemen,26-29November 2005.
Training course :Phacoemulsification and Vitreoretinal Surgery ,Roma, Italy 06-20December 2005.
Course of Ultrasound Cataract Surgery Wetlab ,UFA, Russia 13-18November2006.
The training course in Medical Research Methodology and Statistic ,Sana'a – Yemen.
Researches and Publications:
1.      Comparative marking hypotensive effect of operation autodurinisation filtrating area and sinustrabeculectomy (articles in Ophthalmology,Yakutsk,1005,page No 109-111).

2.      Operation autodurinization in medication of repeated antiglaucomatous surgery .(scientific working of glaucoma text- book, p.2022).

3.      Uncommon presentation malignant melanoma (Sudan medical jurnal,vol.42,No1,2,33,p.54-58 published 2007).

4.      Profile of glaucoma in a major eye hospital in Yemen ,(the 9th congress of MECO ,Dubai 2007,p.116).

5.      Free conjunctival versus conjunctival rotation autograft transplantation for primary and recurrent pterygia (bulletin of the Egyptian ophth.society, vol .97 , No 1,2004,p.183-186).

6.      Sliding conjunctival flap in the surgical  management of pterygium,(SUJMS vol.2,No2 2005).

7.      Ocular Trauma in Al Thawra Hospital Sana'a –Yemen , Yemeni jornal of medical and health researches (vol.3,No(122)2011,p.5-60).

8.      Rapid assessment of avoidable blindness in Amran and Lahj governorates of Yemen ,Sudanese journal of ophthalmology (vol.5(Issue1)January-June 2013,p9-16)

9.      Refractive Errors Among Primary School Children 2014, Sana'a University Journal Medical Sciences (vol.7,No(1)June 2016,p.9-14.

10.  Prevalence of Trachoma in four governorates in Yemen 2015,Sanaa University Journal of Medical Sciences (vol.7,No(1)June 2016,p.15-22.

11.   Prevalence of diabetic retinopathy in type 2diabetic patient using insulin versus those using oral hypoglycemic agent Accepted for publication in Trusted journal of Medical science, Peshawer , Pakistan ,vol:1:15 No:1 Jan-March2017.