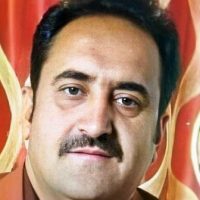 Fuaad Ahmed Ali AlKattaa
Master's
Personal Information:
Data of birth: 1977
Nationality: Yemeni
Marital status: married
Summary:
Lecturer of prosthodontics in dentistry collage, Sana'a university and other private universities. A confident healthcare professional with a long track record of successfully diagnosing, treating patients' dental conditions, teaching and training of community dentistry.
Education:
MSc in Dental public health (oral health) & community dentistry – Sana'a University (2018).
Resident doctor at prosthodontics department – Sana'a University (2017).
Bachelor in dentistry – Sana'a University (2005).
Experience:
Dentist in private dental center (oral surgery, cosmetic dentistry smile re-designing, and prosthodontics)- from 2005
Lecturer of prosthodontics- from 2018
Conferences and Workshops:
Attended a lot of local conferences.
Research and scientific papers: