[ditty_news_ticker id="11141"]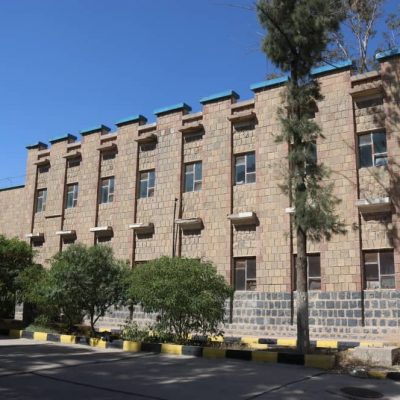 The Faculty of Science is one of the faculties of Sana'a University, which was established in 1972. It is a specialized faculty that teaches science and mathematics. The duration of study in the faculty is four years (levels), two-semesters each, and the student who successfully completes this four-year program is awarded a Bachelor's Degree.
The college has three study systems as follows:
General System

Parallel System

Self-Financing System for senior students
The Faculty consists of four main departments that include several majors as follows:
Department of Chemistry
It includes  the following two majors:
General Chemistry

Industrial Chemistry (which is under establishment)
Department of Life Sciences, including the following three majors
Microbiology

Phytochemistry Biology
Department of Mathematics
It includes the following two majors:
Pure Mathematics

Computer Mathematics
Department of Physics
It includes the following two majors:
Physics

Medical Physics (which is under establishment)
The College of Sciences is characterized by having an excellent infrastructure of auditoriums, educational halls, and laboratories, as well as a large elite of distinguished faculty members in various scientific disciplines and at various academic degrees. Covering university requirements courses, as well as covering the need for teaching scientific courses at the level of universities and private institutes.
Dean of the Faculty of Science
Prof.Muhammed Salih Qusayla