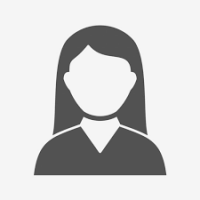 T . Wafa'a Abduallah Mohammed Alkhalibi
TEACHER
Personal Information:
Sex: Female
Mobile Phone No: 771742841
Address: Yemen-Sanaa -Haddah
Summary:
A highly motivated, ambitious and conscientious young person who is willing to work. WAFAA is reliable, has a non-judgmental attitude, can maintain confidentiality, is willing to accept boundaries and is can make a regular and long-term commitment to an organization.
Work gives me a lot of skills and experience that I believe make me best suited for the job position that is being offered. Another thing that the highest priority for me is the success in the job.
Education:
2019-2020 Preliminary Master in Information Systems from Sana'a University
2012-2013 Bachelor in Computer Science from Sana'a University.
Graduation project is smart pharmacy system.
Degree of Graduation project (Excellent 99%)
Secondary School (Degree 94.00%).
Experience:
teacher assistant in faculty of computer and information technology from 2016 until now.
Courses teaching:
Programming language (c++)1&2
Object oriented programing.
Information system analysis.
Database system (1) (oracle).
Data structure.
I have worked in FCIT's control as a member from 2017 until now.
Developing a program for Evaluating the FCIT' Performance by Using Balanced Score Card and Dashboard by using MS Excel.