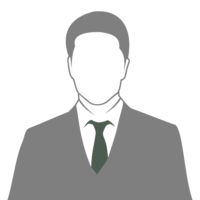 Sami Abdulqader Ahmed Hanash
Assistant Professor
Name : SamiAbdulqader Ahmed Hanash
Gender : Male                                                                                                      
Place and Date of Birth : republic of yemen – sanaa – 1/ 6 / 1970.
Marital Status : Married (three children)
Summary:
(A brief profile Summary of the faculty member at least 3 lines)
Academic Degree:
Masters in communications and radio technologies
Assistant professor of communication and electronics
Current Workplace (Institution): physics Department, Faculty of Science, Sana'a University, Sana'a – Yemen. Current Position:, Assistant professor of electronics- physics Department- Fac., of Science, Sana'a University.
Education:
Scientific  Qualifications:
Specialization Area
General Specialization
Qualifications Year
University
Qualifications
radio technology
communication
1997
Moscow state university of communication and information tehcnology
M.Sc.
Analysis and design of transmitters and receivers
communication
2000
Moscow state technical university of civil aviation
Ph.D
The title of Master's & Ph.D. Thesis:Master's Thesis: high sensitivity receivers Ph.D. Thesis:decreased TV signal gain when encoding between shots
Experience:
Lectuer doctor in radio technology Department – radio technology and TVsystems faculty – Moscow state service university ( 2000 – 2002 )
Dean of engineering faculty and Assistant professor of communication and electronics – Sabaa university ( 2003 – 2006 )
Assistant professor of communication – electricity department – engineering faculty – Sanaa university ( 2005 )
Assistant professor of electronics – physics Department, Faculty of Science, Sana'a University ( 2006 )
Assistant professor of communication and electronics and Academic advisor – Sabaa university ( 2007 – 2009 )
Assistant professor of communication – engineering faculty –Yemeni university ( 2007 – 2010 )
Assistant professor of communication – engineering faculty – Queen Arwa university ( 2009 – 2011 )
Assistant professor of communication – engineering faculty – university of modern sciences ( 2011 – 2012 )
Conferences and Workshops:
International scientific symposium on the effect of electromagnetic rays – General institute of communications – Sanaa – ( 2007 )
Scientific workshop on renewable energy sources –science and technology center – Sanaa university – ( 2010 )
Scientific workshop on electricity and energy sources – – vice deanship studies and scientific research – Sanaa university – ( 2010 )