Training Workshop on Enriching the Faculty Members' Performance Appraisal Scale in the University Colleges and Centers
Posted by

Categories

news

Date

December 22, 2021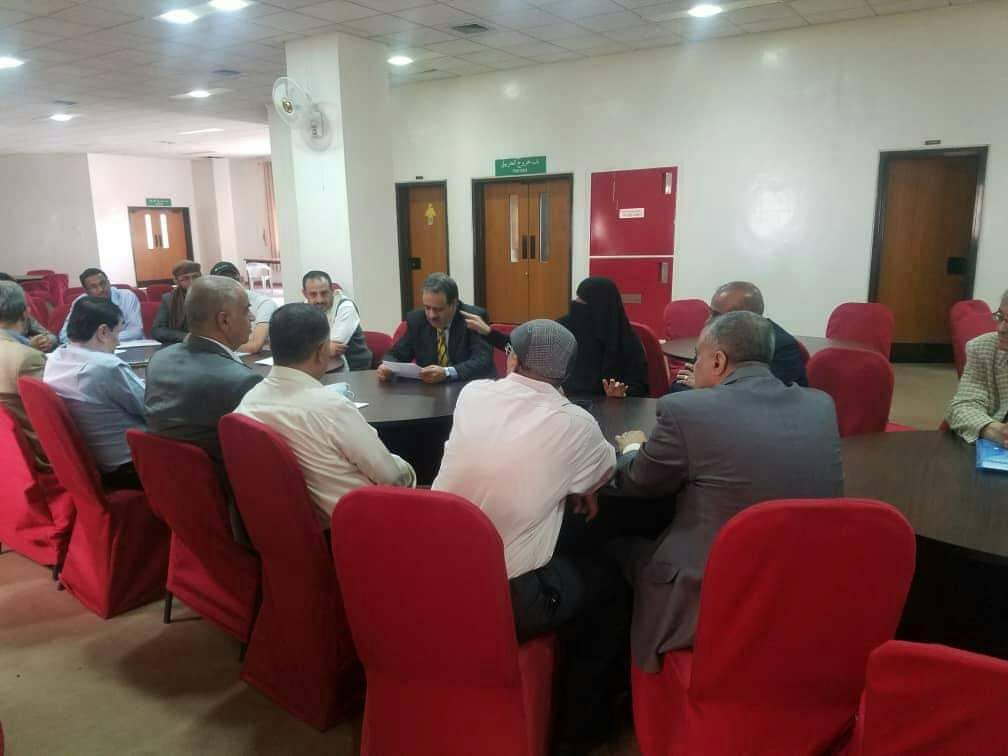 24 November 2021
Under the auspices of the University Rector, Prof. Al-Qassim Mohammed Abass, the Academic Development and Quality Assurance (ADQA) Center, at the end of last November, organized a training workshop on enriching the faculty members' performance appraisal scale in the University faculties and scientific centers from the perspective of students.
In the workshop, the trainer, Dr. Ali Shamlan, presented the scientific material, which included a number of activities, discussions and diverse enrichment responses.
After that, the scale topics were presented to the participants – faculty deans and vice-deans for quality affairs – who were distributed into six groups to enrich it and present it in front of other groups. In light of the quality requirements, the scale items were modified and enriched so that it would be valid for evaluating faculty members at the University faculties and centers.
At the conclusion of the workshop, which was attended by the Dean of ADQA Center, Dr. Huda Al-Emad, Dr. Munir Al-Azzani discussed the tasks of the Quality Assurance Units in Sana'a University faculties and centers.