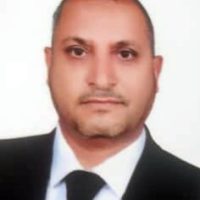 Mohammed Abdullah Ali Alswidi
Faculty member, Department of Political Science, Faculty of Commerce and Economics, Sana'a University, Master's, and bachelor's program. Faculty member in several other private universities.
Deputy Director General of the Media Documentation Center, affiliated to the Ministry of Information.
Education:
PhD in Political Science, specializing in international relations from Suez Canal University – Egypt 2015.
Master's degree in Political Science – International Relations from Sana'a University.
Bachelor of Political Science from Sana'a University 1994.
Experience:
Experience in university teaching for more than seven years.
 Experience in media research work for more than ten years in the Media Documentation Center.
Experience in the administrative field that I accumulated during my work as Director of the Studies and Research Department at the Media Documentation Center. – 1998-2007.
Conferences and Workshops:
Contempt for Religions and its Impact on International Relations Conference "Arab-Asian Dialogue, Sharm El-Sheikh, Arab Republic of Egypt 2008.
Research and scientific papers:
Normalization and a risk to the Arab nation and its fateful issues- presented to the scientific symposium held by Iqra University towards a comprehensive strategy to combat normalization. The role of universities and studies and research centers, October 2020