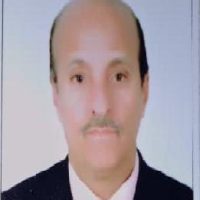 Hassen saeed Mohammed Al-sabry
Accounting professor, accounting section, college of commerce and economic/ sana'a University, certified public accountant.
graduated from many universities. He earned his Ph.D. from the University of Damascus, Syria in 2010, Master degree in accounting from the university of Washington D.C. USA, and Bachelor degree in Accounting excellent with honor from Sana'a University 1982.  He is working as a proffisor in accounting at Sanaa University and
at other Yemeni brivat Univwrsities . He also pertorm training seminars in accounting and uditing in many privat companies
Education:
Ph.D. in taxation Accounting, Damascus University 2010.
Master degree in Accounting from the University of Washington D.C. USA, 1987
Bachelor degree in Accounting from Sana'a University 1982
Train the Trainers certificate: World bank and Arabs planning Institute, Kuwait state 1989
Experience:
Accounting professor at Sana'a University and other Yemeni private Universities, since 1982
Consultant in accounting uditing and taxws, Taxation consultant, Accounting financial systems