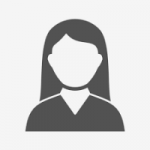 Ahlam Sharafaddin Abdullah  Almurtadha
Teatcher
Personal Information:
Name: Ahlam Sharafaddin Abdullah  Almurtadha
Address: Sana'a, Alzera'ah street
Tele. No: 7770133010
Email: Ahlam.Almurtadha@su.edu.ye
Summary:
Started medical school in 2005- 2006.Graduated from Sana'a University faculty of Medicine in jun. 2011, with a total score of 85.4%, ranking the second top student on the 23rd patch.
Started the Arab Board of internal medicine in 2013-2014 after a year of internship, got the first part in 2015 and the second part in 2017 and the certificate in 2018.
Worked as internal medicine doctor in Althawra Hospital since 2015 until the end of 2019, during which I worked also in the National Diabetes center.
Worked as an assistant professor of internal medicine in the University of Science and Technology since 2018 and up to now.
Education:
Arab Board of Internal medicine in 2018
The second part of Yemeni Board of Internal Medicine in 2017
Specialty certificate of endocrinology and diabetes of the Royal College of UK in 2021
Graduated from Sana'a University faculty of medicine in 2012.
Attended a 1-month course in internal medicine and ICU in Tashreen University- Syria in 2009.
Graduated from secondary school in 2003-2002.
Experience:
Internal medicine specialist since 2015 in Althawral Modern General Hospital
Assistant professor of internal medicine in University of Science and Technology since 2018.
Internal medicine doctor in alkawait Hospital during 2014
Lecturer of internal medicine in UST from 2016 to 2018
Intern in Althawra Hospital in 2013
English teacher in many institutes from 2004 to 2009.
Conferences and Workshops:
Attended the Annual conference of endocrinology and diabetes in 2022 as a speaker
Attended the first Annual conference of Cardiology in Thamar City in 2021 as a speaker
Attended the CardioAlex conference in Alexandria 2021
Attended the DiaEgypt online conference in 2021.
Attended the ENDO conference by the Endocrine society in 2020
Research and scientific papers:
The prevalence and the risk factors of stroke in young in Alathawra hospital in 2018.
The pattern of malignant tumors at the national oncology center in 2011 (graduation research).