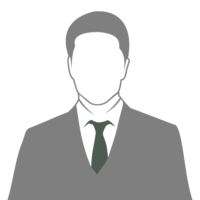 Anwar Abdullah Mohammed Alragawi
Assistant Professor
Personal Information:
Name : Anwar Abdullah Mohammed Alragawi
Date of birth : 14/05/1980
Nationality: Yemeni
Place of birth: Yemen – Sana'a
EMAIL: A.Alragawi@su.edu.ye
Summary:
                Anwar Al-Rajwi, a Yemeni national, graduated from Kuban State University – Russia for General Medicine and Surgery (2007) and then from Saint Petersburg University of Pediatrics – Russia (2012) for a master's degree
I am currently doing my Ph.D. (Pre-PhD at Sana'a University)
   I work at the National Center for Oncology – Pediatrics and a teacher in Sana'a.
Education:
Bachelor's degree of Medicine and Surgery ( excellent grade) from Kuban State Medical University ) – Federal Russia -2007.
Pediatric Oncologist specialist , Master (excellent grade ) from Saint Petersburg Medical State University – federal Russia-2012
Experience:
Pediatric oncologist at the National Oncology  Center (NOC) Sana'a – Yemen.(2012-2022)
Teacher at Sana'a University  at Pediatric Department (2019-2022)
Conferences and Workshops:
Course on IMCI system sponsored by UNICEF
Course on early detection of psychological and behavior disorders with children and treatment methods sponsored by WHO.