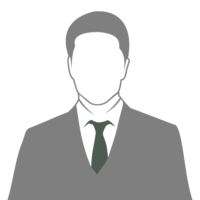 Dr. Zayed Ahmed Saleh Atef
استاذ
Birth : 22 May 1960 Sana'a -Yemen
Address Office : Al-Thawra –Modern Thatching Hospital
( Sana'a ,Yemen)
P.O Box : 11566 – Sana'a Yemen
Education
– Lecturer in Internal Medicine ( Faculty of Medicine Sana'a University)
– Associate Professor in Internal Medicine Since December 2010
– Assistance Professor in Internal Medicine Since December 2000
– Doctor Degree (MD) Internal Medicine Since August 2000 from Alexandria Egypt
– Master Degree Internal Medicine July 1994 Alexandria Egypt.
– Bachelor of Medicine December from 1986 Lataqia University- Syria
Special Courses :-
– Course of ultrasonography and echocardiography Alexandria Egypt 1998
– Evidence Based Medicine Arabian Gulf University Bahrain May 2004
– Evidence Based Medicine Al- Thawra Hospital Sana'a 2006
– Diabetic foot care Alexandria Sept.1998
– Endoscopy ( Upper gastro –intestinal Tract )Alexandria Sept.1998
Experience :-
– Endocrinology Consultant in Al-Thawra Teaching Hospital since 2000-now
– Supervisor of National Diabetes Center from April 2007-now
– President of Yemen Medical Council since Sept.2013 –now
– A member of advisory Board of Journal of the Arab Board of Health Science specialization (Jabms @scs-net.org)
– Vice director General of Medical affairs Al-Thawra Hospital from April 2004 –Feb. 2012
– Deputy Director General of Al-Thawra Hospital from Febr.2012- Oct 2012 .
– Chairman of the Scientific Council of Emergency medicine in Yemen from 2002-now
– Coordinator of Emergency Medicine specialty (Arab Board ) in Yemen 2002-now
– Head of Emergency Department in Al Thawra Hospital from April 2001 –April 2004.
Researches:-
– Pattern of Diabetes Emergencies among adult Yemeni Diabetic Patients .Tanta Medical Journal; vol. (36) Jan 2008
– Impact of Mild Physical Activity on the Random Blood sugar in Yemeni Diabetic Patient. JABHS.2010;val 11(1):9-14
– Ectopic Meditational Thyroid with Co-Existing Normal Located Multinodular Goiter . SUJMS Apr.2010;val 6(1)
– Micronutrient Concentrations in respiratory syncytial Virus and human metapneumovirus in Yemeni Children Al-sonbil N Al-Aghbari Atef ZA . (Ann Trop Paediatr)2009; Mar.29(1):35-40 .
– Characteristics of hearing impairment in Yemeni children with chronic suppurative otitis media: a case control study Int. J Peadiatr otorhinolaryngol 2010 March; 7u (3):283-6
– Multiple Sampling in one day to optimize smear microscopy in children with tuberculosis in Yemen . Plos one ,2009;H(4) w 5140.Epub 2009 Apr 9 .
Scientific Activities (Conferences attended ) :-
1. European Scientific Conferences of Diabetes
European Association for study Diabetes (EASD)
Barcelona sept 2014
 Lisbon Sept. 2011
 Stockholm Sept. 2010
 Rome Sept. 2008
 Amsterdam Sept. 2007
2. American Diabetes Association Scientific Conference
Sanferencisco june 2014
New Orleans June 2009
3. International Diabetes Federation (IDF) Council and Scientific Conferences
 Cape Town Dec. 2006
 Montreal 2009
 Dubai Dec. 2011
4. Pan Arab Endocrine and Diabetes Conference
 Damascus Syria Oct. 2001
 Riyadh Saudi Arabia Feb. 2004
 Alexandria Egypt Mar.2005
 Rabat Morocco May.2006
 Kuwait 2007
 Amman Jordan 2008
5. Medeterian Middle East and North Africa Region (MENA) Diabetes and Council meetings
 Cairo Egypt Sept.2005
 Cairo Egypt Mar. 2006
 Doha Qatar Mar.2010
 Doha Qatar Dec.2012