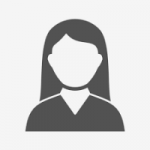 Samia Abdel Hadi Al-Shatby
Assistant Professor
Name: Samia Abdel Hadi Al-Shatby
Current academic degree, assistant professor at Sana'a University, Department of Community Medicine.
2.2006 Last Arab Board Qualification in Obstetrics and Gynecology
1995 Bachelor's degree in General Medicine and Surgery, Sana'a University.
1997 Diploma in Obstetrics and Gynecology
5.2021 A workshop at Sana'a University to develop education
IVF courses
A workshop for the development of medical hoda in Al-Thawra Hospital.