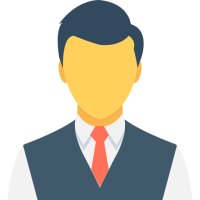 Wadia Saif Thabet Al-Areeqi
Associate Professor
Nationality: Yemeni
Academic degree: Associate Professor
General specialty: Chemistry
Detailed specialty: Analytical chemistry
Correspondence address: Department of Chemistry – Faculty of Science – Sana'a University
Qualifications:
Bachelor's degree: Faculty of Science – Sana'a University / Chemistry
Master's degree: Faculty of Science – Sana'a University + Assiut University (channel system joint supervision) / Analytical Chemistry
PhD: Faculty of Science – Ain Shams University, Arab Republic of Egypt / Analytical Chemistry
List of research and publications:
A – Research:
1-         Complexation equilibria and spectrophotometric determination of thorium(IV) with Lawsone, Annali Dichimica, Vol. 91, Issue 9-10, P. 659-665 (2001).
2-         A novel 1,10-phenanthroline-sensitive membrane sensor for potentiometric determination of Hg(II) and Cu(II) cations, Anal Bioanal Chem (2003) 375: 1186-1192.
3-         Conductometric investigation of magnesium (II), Calcium (II) and Barium (II) complexes in aqueous solution, Al-Azhar Bull. Sci.Vol.20,No.1 (June.): pp.61-70, (2009).
4-         "Ligand field parameters for thiosemicarbazone transation metals complexes prepared by the electrochemical technique", Química no Brasil, Vol 3,No.2, (2009),
5-         "Assessment of hydrochemical quality of ground water under  some urban areas within Sana'a Secretrate", Ecl. Quím., São Paulo, 35(1): 77 – 84, (2010).
6-         Determination of Heavy Metals in Raw Effluents of Public Hospitals in Sana'a City Yemen, Faculty of science Bulletin Sana'a University Yemen, Vol. 23,pp. 29-37, (2010).
7-         Assessment of Physicochemical Characteristics in Public Hospital's Wastewater in Sana'a City, Yemen (in press).
8-         Macrolides from rare actinomycetes: Structures and bioactivities ( review),elsevier, International Journal of Antimicrobial Agents, 2022.
B- Books
Electromechanical analyzes and methods of separation