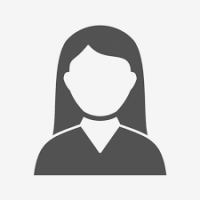 Anisa Hasan Mansor Quaid Al Mansory
TEACHER
Personal Information:
Name: Anisa Hasan Mansor Quaid Al Mansory
DOB and place of birth: 1978, Sana'a- Yemen
Nationality: Yemeni
Email: a.almansoori@su.edu.ye
Summary: 
Now is teacher at Faulty of Sciences- Sana'a University. I have an experience in English Language and Computer uses. I have been taught Histology, Histopathology, Ichthyology, Fauna of Yemen, Entomology and Applied Entomology, Animal and plant Micro techniques, Protozoa and Biology.
Education:
2000     BSc.- Biology-Faulty of Sciences- Sana'a University
2017     Master- Histology and Histopathology- Faulty of Sciences, Sana'a University
2020   Ph.D-degree registration
Experience:
2011                  TOEFL- AMIDEST- SANA, A
2000-2021       Teaching at biology Department, Faulty of Sciences, Sana'a University
Conferences and Workshops:
2008     The First MASTRY Training Workshop – Sana'a University
2014     American Society for Microbiology (Biological Safety) Sana'a University
2020    American Society for Biological Safety- Sana'a University
Research and scientific papers:
The effect of Cisplatin and 5-Flurouracil versus Aloe perryi extracts on rat liver and kidney tissues