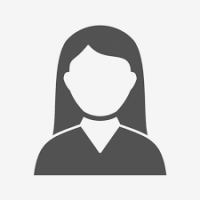 Hala Jameel Aeid Al Jobory
Associate Professor
Nationality         Yemeni
Marital Status   Married
Birth Date           29.9.1976
General Affiliation          Biology
Specific Affiliation           Microbiology (Microbial Physiology and Microbial toxins)
Research interests          Everything related to Microbiology
Summary: (A brief profile summarizing the entire CV)
Dr. Hala Jameel Al Jobory, Yemeni national, married with two children, born in Cairo in the year 1976 AD, I graduated from the Faculty of Education, Department of Life Sciences in 1999, majoring in life sciences with a grade of distinction with first class honors, then joined the Bachelor of Science program after a period of hiatus and graduated from it 2005, in the same specialty. I obtained a master's degree with distinction in 2009 from the University of Sana'a, specializing in physiology of microbes. I continued my doctorate in the same specialty and obtained it in 2015 with distinction with the recommendation to print it at the expense of the university due to its scientific, economic and health importance, with entering into the depth of microbial toxins as part of the specialization, and I was promoted to assistant professor in 2021, I taught in a large number of public and private schools of biology for the third grade of secondary in both Arabic and English, attended many conferences and workshops, and judged many researches, and I am currently supervising a number of doctoral and master's theses in the same specialty of mine.
Second: Education
Bachelor 1 1999    Yemen             Sana'a Education        Biology           Biology           –
Bachelor 2 2005    Yemen             Sana'a Science            Biology           Biology           –
Master 2009    Yemen             Sana'a Science            Biology           Microbiology   Microbial Physiology
PhD             2015    Yemen             Sana'a Science            Biology           Microbiology   Microbial Physiology & Toxins
Experience
Teaching in several public and private schools for high school in both Arabic and English for the period from 1999-2015
Member of the AIDS Diagnostic and Protection Program (Doctors Without Borders) Fever Center – Republican Hospital from 2011-2015
Editor/Reviewer in Pakistan Scientific Journals
Reviewer of Journal of Modern Sciences and Engineering
Member in the American Society for Microbiology
Member of Society of Basic and Applied Mycology
Member of Yemeni Women Society of Science and Technology
Member of Yemeni society of Biological Sciences
Member of the Association of Women Scientists around the world
Conferences and Workshops
6th Scientific Conference of Biological Sciences Association. 14-15 Nov. 2009. Yemen, Taiz.
The second International Conference on Basic and Applied Mycology (ICBAM-2). Assiut University. 14-15 March 2015. Egypt, Assuit.
The Scientific Symposium on Space Sciences and Remote Sensing on Reconstruction and Sustainable Development Issues in Yemen. October 5-7. 2020
Workshop "Collection- Specimen management and Clinical Relevance", The American Society for Microbiology, 4 & 7 may, 2017.
Workshop "Stages Building Quality Management System ISO 9001:2015", Quality Expert Center; 28 March 2017
Workshop "Faculty Members Professional Development", Academic Development and Quality Assurance Center, Sana'a University, 6-16 Feb. 2016.
Workshop "Research Misconduct in Yemen, Government and Private Institutions, Between Fact and Reality", National Academies of Science (NAS), 28 December 2014
Workshop "Scientific Writing and Publishing", The American Society for Microbiology, 16-17, April 2013
Research and scientific papers
Argan Oil Element Content is a Powerful Marker of the Quality of the Fruit Used for its Preparation. (2020): Plant Foods Hum. Nutr., 75 (16): 230-235.
Mortuary: The Inevitable Evil: Mortuary Staff is a Victim of the Sudden Death Caused by the Invisible Mycoburden of Human Cadavers. (2018): PSM Microbiol., 3(3): 70-81.
Native Yemeni Plumbago auriculatus as a promising antioxidant and antifungal plant against different Fusarium species (2018): PSM Biol. Res., 3(3): 92-98.
Lactobacillus acidophilus Obtained from Local Yemeni Honey as a Biological Weapon against some Fumonisin-Producing Fusarium Species (2018): J. Modern Sci. Eng., 2(1): 43-49.
Microbial status of sun-dried fish (Wazef) sold in different Provinces in Yemen (2018): PSM Biol. Res., 3(1): 1-8.
Natural occurrence of Fusarium mycotoxins (Fumonisisns, Zeralenone and T-2 toxin) in corn for human consumption, Yemen (2017): PSM Microbiology, 2(2): 9-14.
Biodegradation of agricultural plant residues by some fungi isolated from Yemen (2012): Egypt. Acad. J. Biol. Sci., 3(1): 41-51.
Enzymatic activity of some fungi isolated from Yemeni agricultural soils (2011): Assiut Unv., 40(2): 13-30.