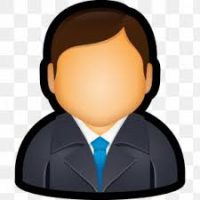 Mukhtar Abdo Mohammed
Associate Professor
Date of birth 28/11/1967
Address: alasbahi (district almohandessin)
Graduation country : china
Associate professor, department of Biology
Summary:
Faculties that I taught at Sana'a University (College of Science – College of Education – College of Agriculture). The courses I taught (general biology – cell science – traditional genetics – molecular genetics – biotechnology – industrial microbiology).
Faculties that I taught at Ibb University (College of Science – College of Dentistry – College of Agriculture). Courses I taught (general microbiology – biotechnology – food microbiology – food quality and evaluation – post-harvest treatments).
Vice Dean of the College of Agriculture and Veterinary Medicine 2006 – 2009. Head of the Department of Food Science and Technology 2005 – 2009.
Supervising Master's and Ph.D. theses and teaching an advanced biotechnology course.
Education:
Bachelor of microbiology , AIN-SHAMES UNIVERSITY ,EGYPT
Master: Microbiology, ZHEJIANA UNIVERSITY, CHINA
PhD: Microbiology (Biosystem Engineering) ZHEJIANA UNIVERSITY, CHINA
Experience:
Member of the faculty of Sana'a University 2012 – 2022
Faculty Member, Ibb University 2004 – 2011
Assistant Specialist Sana'a University 1992-1997
Supervision of MSC and Phd research, Advavce biotechnology teaching.
Languages (Arabic, English, Chinese).
Vice dean 2006-2009 faculty of Agriculture, Ibb Uni & Head of the department of Food Science 2005-2009.
Conferences and Workshops:
Curriculum development workshop, Sana'a University, 2021-2022.
Curriculum Development Workshop Ibb University 2008 – 2009
Bio-fertilization conference Ain shams University.
Genetically modified foods.
The National Symposium on Beekeeping in the Republic of Yemen 2008 Sana'a University – College of Agriculture.
Research and scientific papers:
Optimization of medium composition for the production of elastase by Bacillus sp. EL3140 with response surface methodology (Enzyme and Microbial Technology 30 – 2002. 667-672).
Optimization of cultural conditions for thermostable 1,3-1,4 glucanase production by Bacillus subtilis ZGF-1A5 (Journal of Zhejiang University Science V.4,No.6.P.719-726, Nov.- Dec., 2003).
دراسة المكونات الكيميائية والطبيعية لأنواع من الأعسال المستورد ومقارنتها بأنواع من الأعسال اليمنية (مجلة العلوم التطبيقية جامعة حضرموت 2008).
Evaluation and Utilization of Germinated Leblab Bean seeds flour and protein concentrate in Cake (YEMENI JOURNAL OF AGRICULTURAL RESEARCH 2009 ).
Genomic epidemiology of the cholera epidemicin Yemen reveal the succession of epidemic clones driven by the acquisition of multi-drug resistance plasmid (under publication 2021).